Fancy Letter Images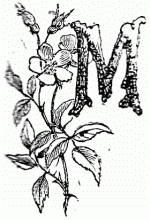 any of the wonderful books that have gone out of copyright frequently used drop caps (those fancy letters at the beginning of paragraphs). Since they only used a letter where needed, the books typically did not use all of the letters of the alphabet.
We have collected those fancy letters that are free for you to use with your websites, scrapbooking, card making, mixed media art and other arts and crafts projects. All of these fancy letters been found in books, magazines and other printed materials that are out of copyright in the United States; making each of these images free to use.
There are many wonderful websites that sell or provide free downloads of fonts. The fancy letters included here will not be typically found in font collections and offer artists and crafters fancier and more interesting choices for their next project.
We will be continually adding more fancy letters as we find them.