The Letter I
Imagine the possibilities. Several dozen different fancy letter I images to choose from. All of them are vintage, all are in the public domain and many were drawn over 100 years ago. Use them with your own literary works, for card making, on scrapbook pages and anywhere else you might like a letter I drawing.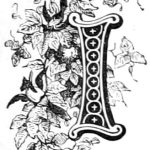 Pretty letter I with leaves and flowers.

Vintage, public domain open letter I drop cap image from an 1860 biography about the printmaker Gutenberg.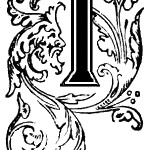 Fun and vintage letter I design with a face amongst leaves and flowers. Great drop cap image to use alone or with one or more of the 17 others in the set.

Vintage illuminated I drop cap and fancy letter image that dates back to at least 1873. Download free to use in your own creative endeavors.

Diamonds, swirls and curls decorate this fancy letter I image.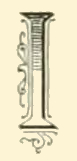 Public domain fancy letter I drawing.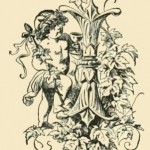 'I' might be for imbibe in this vintage drop cap letter image.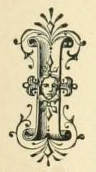 Images of the Aztecs abound in this letter I image.
Fancy letter I drop cap image.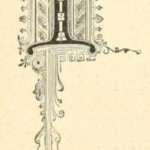 Unique fancy letter I image from an old book.

Vintage drop cap letter I image.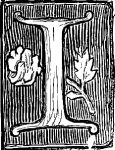 Vintage block print letter I drop cap image.
~~~