The Letter A
How could we start a collection of vintage letter images anywhere else than with the letter A? It's the first letter of the alphabet and often used as the first letter of a sentence. It is no wonder our collection of fancy letter A images is one of the largest of all of our vintage drop cap letters?
Publishers often used fancy lettering to adorn an otherwise image-free text. They provided a bit of white space as well as broke up the text for easier reading. They generally purchased the use of the letter images from a print foundry, much like how we purchase stock images.
I've shared these fancy letter A images here on Reusable Art so you can use these A's for your arts and crafts projects. Artists who create collages, mixed media art, stationary, ornaments and scrapbook pages will hopefully find exactly the right image they need for their next crafting project.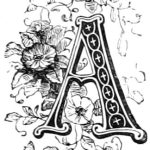 Vintage, public domain, letter A with morning glories illustration from 1867.

Vintage open letter A drop-cap style image from an 1860 biography about the famous printmaker Gutenberg.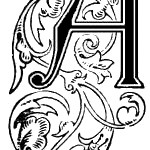 Vintage, letter A design from a book on Japanese fairy tales from 1887. It is one of 18 similarly designed letters from the book and we have them all.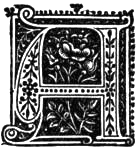 Vintage letter A drawing and fancy letter image from an 1893 book which included this and a handful of other letter images, page spacers and vignettes.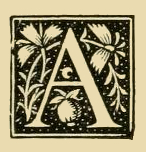 Vintage letter A image from a print foundry.

Public domain drop cap letter A in a frame.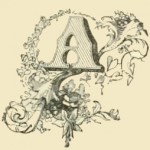 Public domain, printable letter A image.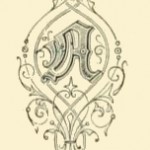 Vintage illuminated letter A.

Fancy letter A image with a trio of kittens.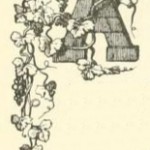 Vintage drop cap letter A image with grape vines and grapes.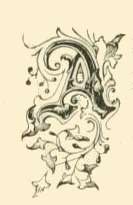 Fancy letter A image in a swash style.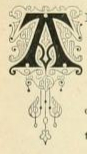 Vintage drop cap letter A image.
~~~