The Letter N
A growing collection of images of the letter N. Free to download, these pictures are all copyright free in the United States (elsewhere too) and originally appeared in books, magazines and other printed materials. Reusable Art has done the hard work of finding them and putting them in one convenient place – here!
Any one of these free fancy letter N's would make the perfect addition to your latest scrapbooking or other craft project. They would be great for webpage designers too.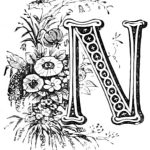 Public domain letter N with flowers. A great letter image from an 1867 French 2-volume set.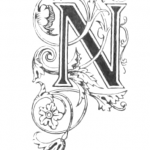 Letter N Design featuring leaves and flowers entwined on a black letter N. One of a set of 23 letters from the same print foundry.

Vintage, public domain fancy letter N image.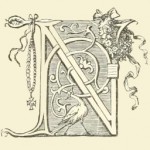 Vintage letter N drawing for downloading.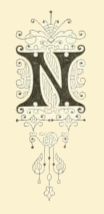 Public domain drop cap N drawing.

Leaves and berries surround a letter N.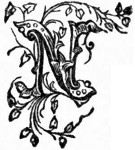 Decorative fancy letter N drawing in the public domain.

Beautiful fancy letter N drawing by the well-known typographer and printmaker Albrecht Dürer (1471–1528).

Delicate flowers surround the letter N in this vintage drop cap image.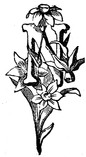 Floral drop cap N image from 1882.

Public domain drop cap letter N image.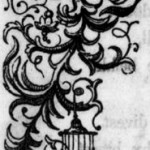 Tall Drop Cap Letter N with Fuchsias
~~~