Walter Crane
This is one of several pages of vintage images for the special image category Walter Crane where you can find a number of images by this illustrator or related to this theme.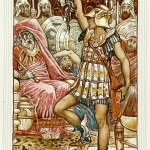 Perseus returns home to deliver the Gorgon Medusa's head to Polydectes in this vintage Walter Crane illustration.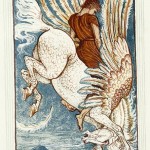 Dramatic Walter Crane illustration of Bellerophon riding Pegasus.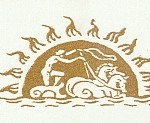 Small, vintage drawing of Poseidon and his chariot racing across the sea.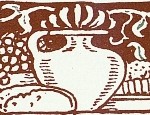 Block print style drawing of a table full of food.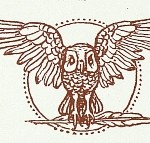 Line art of a flying owl holding a quill.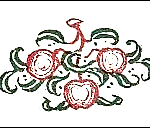 Vintage red apples drawing that was used as a page spacer. The entire thing is drawn with lines, almost in an Asian style. Golden apples available too.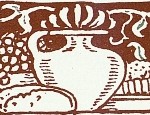 Block print style drawing of a table full of food.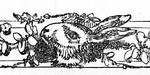 Rubber stamp-like rabbit and flowers image.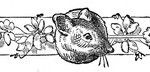 A cute mouse peeks from his hole in this vintage mouse head border image. It's one of the cutest border/page spacer images on ReusableArt.com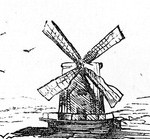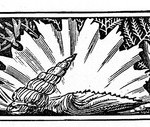 An arrangement of shells and grasses.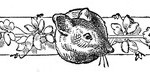 A cute little mouse peeks out from his hole.
~~~