Walter Crane
This is one of several pages of vintage images for the special image category Walter Crane where you can find a number of images by this illustrator or related to this theme.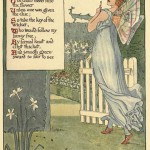 Rosamund in her bower surrounded by Peacock Hedge and Greensward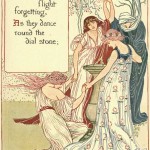 The spirits of the season gather around a sun dial in an English Garden.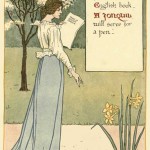 With a leaf from an old English book, A Jonquil will serve for a pen.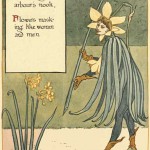 The flowers are masquerading as men and women. Jonquil masquerade, yellow flowers in several forms adorn this flower metaphor drawing by Walter Crane.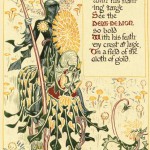 Riding to the rescue is sir dandelion.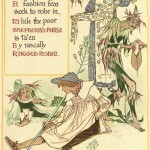 Ragged Robin considers taking the Shepherd's Purse while Honesty looks on.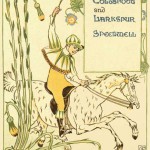 Lark spurs his colt(root) on to speed well.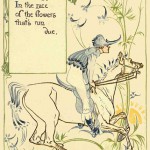 An unnamed blue flower rides his glorious steed through an Old English garden.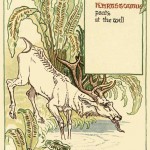 A young stag takes a drink from a pond surrounded by heartstongue fern.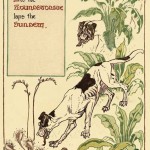 Copyright free image of houndstongue and sundew plants.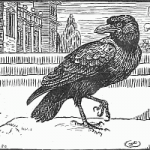 Free downloadable image of a raven.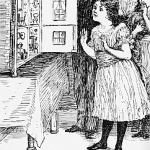 A free downloadable image of a little girl receiving her first dollhouse.
~~~