Walter Crane
This is one of several pages of vintage images for the special image category Walter Crane where you can find a number of images by this illustrator or related to this theme.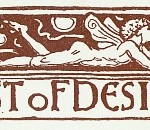 Wonderfully whimsical border image of a winged cherub blowing bubbles – use the original text or your own.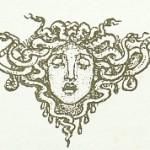 Vignette-like drawing of Medusa's head.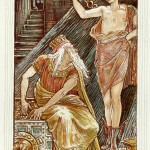 Drawing of King Midas and Hermes.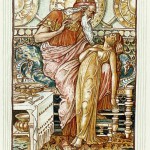 Vintage illustration depicting the Ancient Greek myth of King Midas turning his daughter into gold.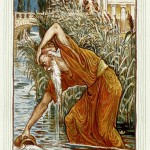 Drawing of King Midas Gathering Water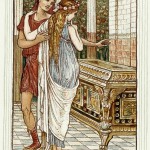 Pandora examines her box and wonders what could be inside.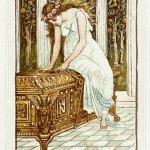 Forbidden to open the large box, Pandora ponders what it might contain.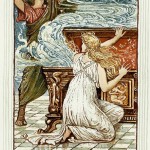 Full-color vintage drawing of Pandora opening the forbidden box.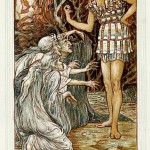 Full color image depicting Perseus questioning the Graeae Sisters.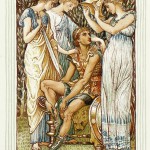 With the help of a trio of goddesses, Perseus readies for his quest of the Gorgon Medusa.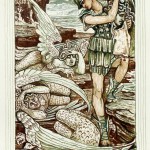 Dramatic Walter Crane illustration of Perseus slaying the Gorgon Medusa.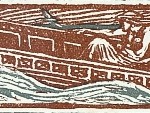 Acrisius, King of Argos, set his daughter Danae and her son Perseus adrift at sea.
~~~