House Images
Looking for great vintage house images? Be sure to check out our ever-growing collection of copyright free house and building images.
Use these house drawings in your own creative arts, crafts and web projects.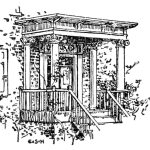 Lovely, vintage black and white illustration of the entranceway of a colonial home.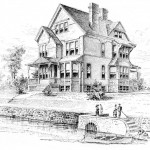 Vintage river house drawing from a magazine edition dedicated to all things home-related. Vintage 1887 residence that anyone would be proud to call home.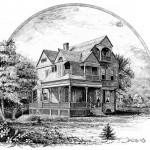 Vintage home drawing of a residence built in the 1880s. Lovely multi-story home that was built in New Jersey.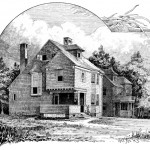 Vintage neighborhood home drawing from 1887. From Scientific American edition dedicated to architects and builders. It had a number of lovely home images.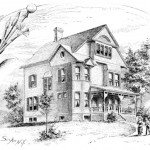 Artist house is a vintage home drawing with a background of an artist's palette. Vintage magazine illustration including floor plans for both stories.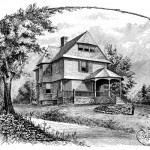 Wonderfully vintage, 1800s home drawing that was included in an 1887 magazine about a number of stately that had recently been built in New Jersey.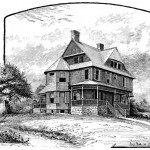 Lovely black and white stately home drawing from 1887. Could you just imagine whiling away a quiet afternoon sipping your favorite beverage on the verandah?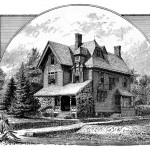 Vintage home drawing of a house built around 1887 in New Jersey. One of several home drawings found in a Scientific American Magazine.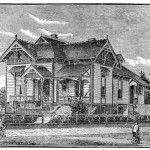 Vintage drawing of a California house, or at least a representation of the sort of home that could be built there. Design dates back to 1887.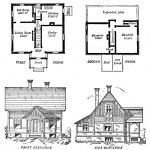 Drawing and floorplan from a vintage factory house. These small dwellings were often provided to workers at various factories in England and the USA.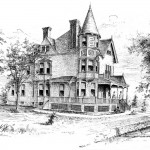 House drawing and plans from a New Jersey house built in 1887 for $8,000.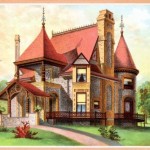 Stone house drawing and floor plans from an 1887 edition of Scientific American. Listed as a suburban residence – quite a beautiful home for any era.
~~~