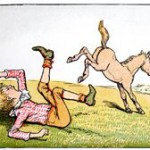 As his horse runs away, a young Victorian lad flails his arms and legs in an apparent temper tantrum.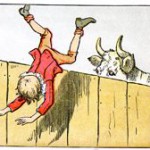 A young lad leaps over a fence avoiding the sharp horns of a bull. The escape is a charming book illustration by Ida Waugh from 1881.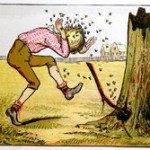 A young Victorian lad learns the hard way not to poke a bee's nest. When bees attack, it is not a good idea to flail at them the way he is.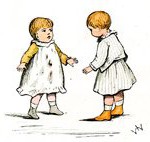 Two young children debate on what to do about the stained dress one of them is wearing in this vintage Ida Waugh drawing.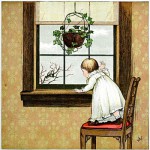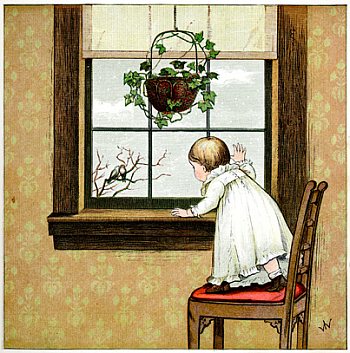 A very young Victorian child stands on a chair and is caught watching the birds. This colored drawing is in tones of brown and beige with a bit of green.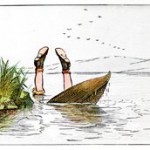 An escape made short as the canoe capsizes and dumps our intrepid young explorer overboard into the lake. What a fun vintage drawing for a scrapbook page!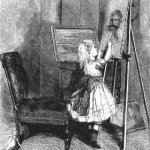 A little painter adds a mustache to a portrait.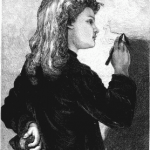 Child caught in the act of drawing on the wall.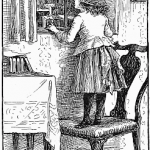 Free downloadable image of a small girl peaking out of a window.
~~~