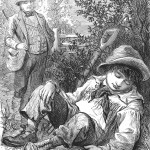 A young boy gets caught sleeping on the job.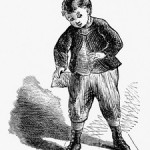 Cute drawing of a young boy trying to prove his innocence.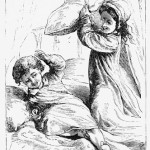 Two young children get caught in the act of having a pillow fight.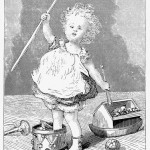 Cute drawing of a curly-headed toddler putting a triumphant end to her brother's drum.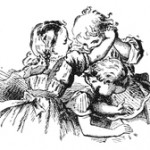 Vintage drawing of four children fighting.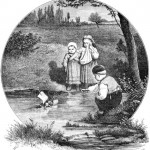 A young boy borrows his sister's dolly for his sail boat.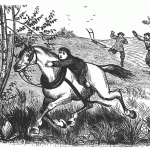 A young boy holds on for dear life after trying to ride a horse too big for him in this vintage drawing.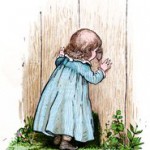 A young Victorian child peers through a hole in a fence.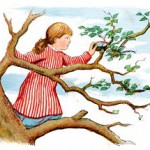 Young child climbs a tree to check out the bird's nest on the end of the branch they are climbing on.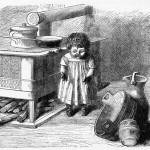 A young child leaves its mark on the stove after getting into the ashes.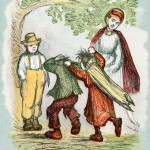 Two children fight as a women tries to break it up.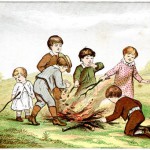 The bonfire. Usually associated with football games. This time a group of naughty children are creating a bit of excitement of their own by building a fire.
~~~