Rabbit Images
Need bunny images for Easter? Or maybe you are looking for vintage rabbit drawings? Either way, our growing collection of rabbit images should have something that you can use on your next scrapbooking, mixed media art or other creative project.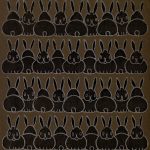 What's not to love about rows and rows of chubby bunnies? Vintage 3-color book cover featuring fat little bunnies.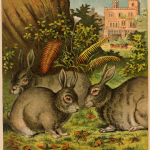 Large, colored book plate drawing of a trio of rabbits and acorns at the base of an oak tree. Ferns, a flower, a home and a horse and carriage are in it too.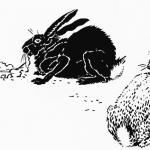 Public domain Japanese rabbit watercolor. Done with a large, soft brush and black ink by Walter Crane it offers a charming image to use in your own work.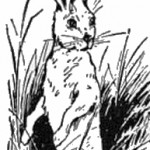 Vintage black and white bunny drawing.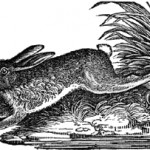 Vintage engraving of a running rabbit.

Small rabbit drawing that could be used for an inchie or anywhere you need a small bit of bunny love for your projects.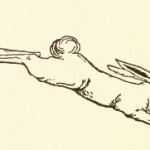 Line drawing of a leaping rabbit.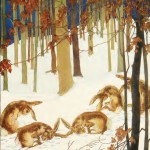 Fun drawing of rabbits playing in the snow.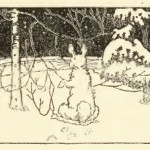 Winter drawing of a rabbit in the snow.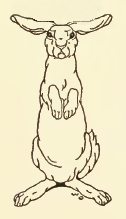 Line drawing of a rabbit sitting up.

Public domain rabbit drawing.

Drawing of a rabbit silhouetted by the moon.
~~~