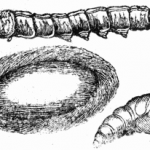 Drawing of a silkworm, silk and aurelia.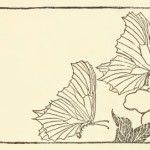 Drawing of a pair of butterflies on flowers.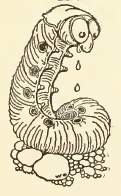 Charming drawing of a caterpillar.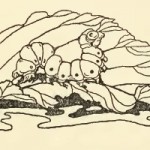 Drawing of a caterpillar hiding in a leaf.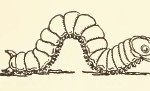 Drawing of a crawling catepillar.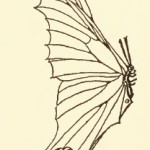 Public domain drawing of a butterfly.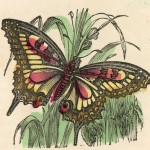 Vintage hand colorized butterfly book illustration.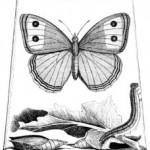 The three life stages of the butterfly are represented in this vintage magazine image.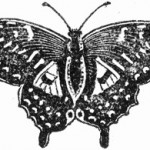 Free black and white butterfly drawing for crafters.

A colorful brown, orange, and blue butterfly image on a white background. It was drawn by Ida Waugh and used in a book published in 1881.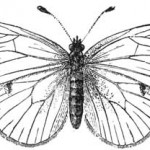 Detailed Butterfly Drawing
~~~