The Letter G
A growing collection of fancy and artistic renderings of the letter G. Use these copyright free downloadable images for your next arts and crafts project.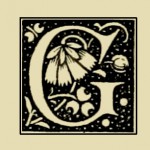 Vintage letter G image used by publishers in the late 1800s.
July 19, 2013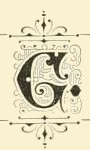 Fancy letter G drawing used as an initial.
September 26, 2012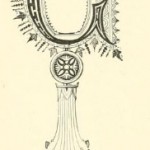 Public domain drawing of the letter G.
July 22, 2012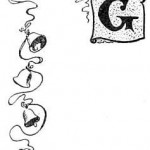 Ribbons and bells decorate this drop cap letter G.
July 21, 2011

Vintage drop cap letter G image.
April 19, 2010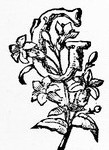 Fancy drop cap letter G image with flowers.
March 27, 2010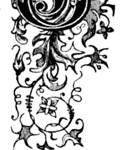 Downloadable fancy letter G image.
November 2, 2009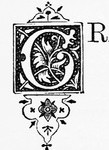 Drop cap, fancy letter G image with scrollwork.
September 25, 2009

Fancy letter G drop cap image.
October 17, 2008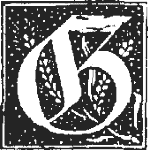 Free image of a fancy block letter G with wheat.
January 22, 2008

Free downloadable picture of the Letter G.
January 17, 2008

Free downloadable image of the Letter G
January 13, 2008