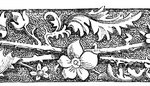 A variety of flowers and leaves make up this embossed-looking border.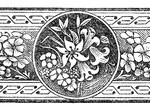 A striking, yet elegant border with a flower bouquet surrounded by sprays of flowers.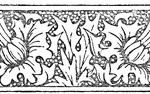 A wonderful block-print style border of thistle flowers and leaves.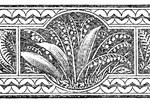 A great flowered border featuring lily of the valley, ferns and some other plants.

Our first colored flower border!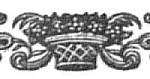 Vintage border with a flower basket.
~~~