Mixed Landscape Images
Landscape drawings and paintings have always appealed to me. Whether of a real place or one that only existed in the artist's imagination before they shared it with the rest of us, landscapes can bring the most remote regions of the world to our very doorstep.
The mixed landscape images in this section of Reusable Art are from known places as well as those which may be real but remain anonymous or are perhaps made real through the illustration. They all are in the public domain under the Berne Convention standard and any one of them would make a great addition to scrapbook pages, mixed media art projects or any other creative work.
Lovely black and white book illustration of a flower lined path in a park-like setting.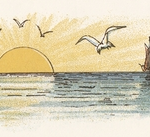 Sweet little, vintage drawing of a sunset over water with seagulls and a sailboat.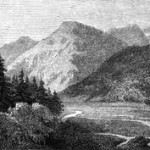 A place of quiet solitude is on display in this small mountain landscape drawing from 1857. Black and white engraving from Germany.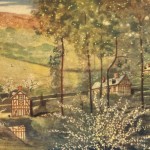 Spring Cherries in Normandy, a French landscape painting by Nico Jungman.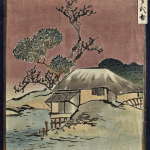 Lovely Japanese landscape painting from the 1700s. It was painted on silk and included in a small book on Japanese silk painting.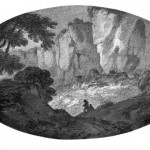 Two men begin a journey through the mountains.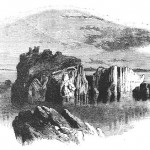 Vintage drawing of St. Catherine's Rock in South Wales.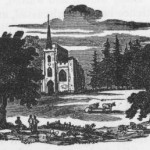 Vintage landscape etching of a cathedral in the country.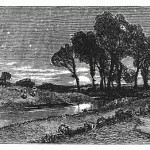 Black and white drawing of a starry night.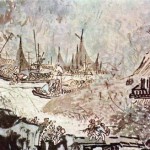 A glimpse into life in a Chinese fishing village in the early 1500s.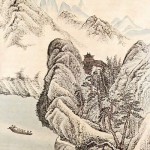 Vintage Chinese art from the Qing Dynasty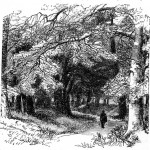 Quiet and serene drawing of a gentleman walking in a forest.
~~~