Simple Flower Images
This is one of several pages of vintage images for the image category Simple Flower Images.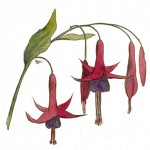 Vintage drawing of a pink and purple fuchsia flower.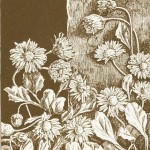 Brown and white flower image for downloading.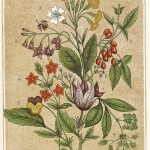 Full color, vintage book plate with a variety of flowers.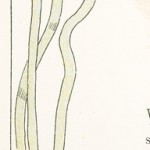 Free image of flower buds on long stems.

Button-like drawing of a simple flower in a circle.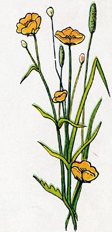 It looks like clip art but this drawing of tall orange flowers dates back to 1880 when it was included in a book illustrated by Ida Waugh.

Clip art image of white hollyhocks with flowers in a very pale yellow with lots of dark green leaves. A great public domain flower image for your projects.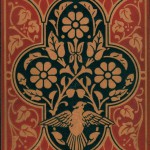 Dramatic flower and bird cover art.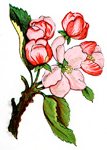 A small branch of apple blossoms in full bloom.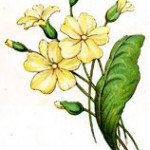 A small bunch of yellow flowers and buds.
~~~