Simple Images of Birds
This versatile collection of bird images are copyright free. Downloadable images for crafters can be hard to find but this collection of bird drawings has been specifically chosen to meet your needs.
The bird images in this category are nondescript, with no reference to a specific species. These are perhaps the most usable of all of our bird images.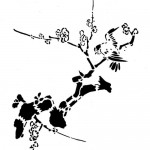 Black and white Japanese stencil of a bird on a branch.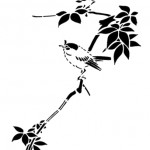 Japanese stencil of a little bird with a worm on a branch.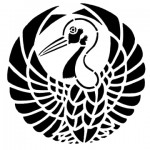 Dramatic, black and white drawing of a Japanese bird.

Vintage drawing of a small black bird.

Small, vintage drawing of a caged bird.

Drawing of birds leaving the roost.

Drawing of a pair of birds and a branch with berries.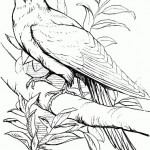 Outline drawing of a bird on a branch.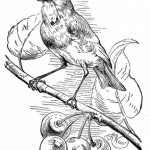 A bird perches among the cherries.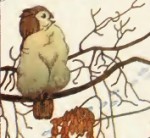 Colored bird drawing of a bird sitting on a branch safely above the snow.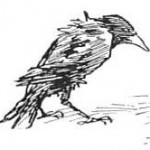 Public domain sketch of a black bird.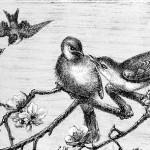 Two birds on a dogwood tree branch.
~~~