Colored Dog Images
A growing collection of free dog images in full-color. These colored dog images are all copyright free and in the public domain.
Use them freely in your creative projects where ever you wish to include a picture of a friendly canine.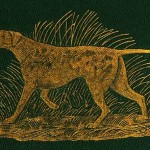 Vintage book cover illustration with a golden dog image on a green background.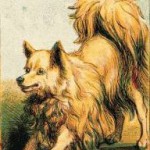 Vintage, public domain drawing of a tan dog.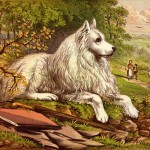 Vintage white dog drawing.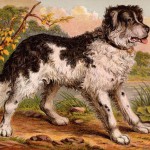 Vintage children's book drawing of a large black and white dog.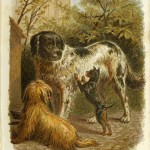 Vintage drawing of a trio of dogs – a newfoundland, an English terrier and a Scotch Terrier.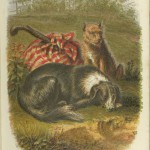 A pair of dogs stand guard over their master's sack.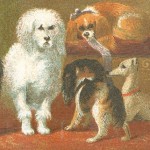 Charming vintage drawing of six different dog breeds.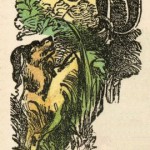 Hand colorized dog and letter D drawing.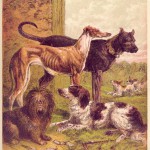 A group of different dog breeds are represented in this vintage dog drawing.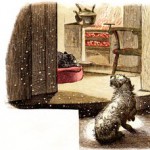 A scruffy dog out in the snow looks through a doorway at a pampered pet dog laying on a bed in front of a warm stove.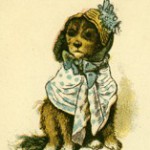 A sad little pooch sits quietly after being dressed up.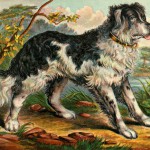 A large black and white shaggy dog looks ready to play.
~~~