Pencil Drawn Cats
This charming collection of cat drawings are from the talented pen of Oliver Herford. The facial expressions and antics of these cats and kittens would seem to indicate that Herford must have lived with cats in his home. With a very limited use of color, usually on just the cat's eyes; Herford draws your attention to the cat in the picture regardles of what surrounds them. Each and every one of these vintage cat images would make a wonderful addition to your next creative project. Used alone or as a group, these images would easily make a great stationary or note card collection.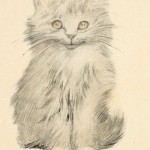 Beautiful drawing of a kitten.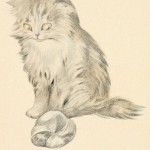 Charming pencil drawing of a cat playing.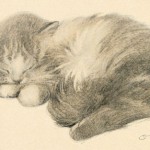 Charming pencil drawing of a sleeping cat.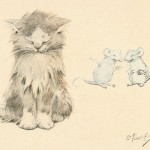 Two mice appear to gossip about a cat in this vintage cat drawing.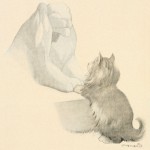 A wonderful drawing of a cat that could represent dreaming of greatness.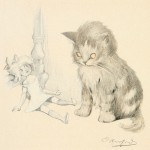 A small kitten and dolly face off for a staring contest.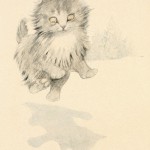 A vintage pencil drawing of a kitten confronting her shadow.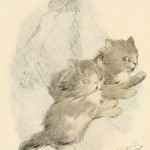 Two kittens appear to launch into mischief.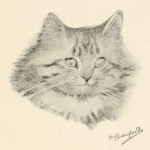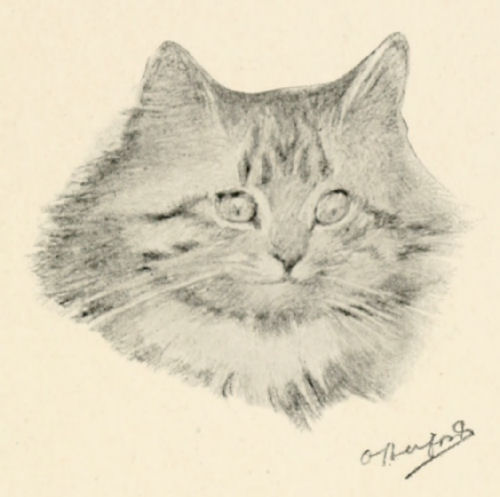 A lovely Cat Portrait, free to use for your own craft and website projects.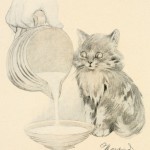 Free downloadable image of a kitten and fresh milk.
~~~