Colored Drawings of Cats
An ever-growing collection of vintage colored cat images. These cat drawings would make a great addition to your next scrapbook, notecard, stationary, mixed media art or other creative project.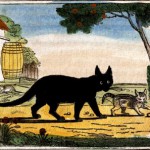 Vintage drawing of a black cat and her kitten.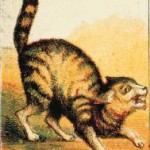 This fierce kitty looks ready for battle in this public domain cat drawing.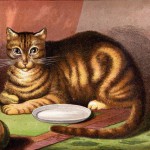 Brown tabby cat drawing with a saucer of milk.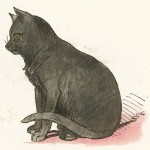 Vintage drawing of a gray cat with yellow eyes.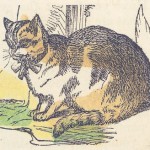 Vintage, hand-colorized cat drawing.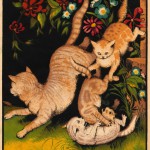 Several cats take a tumble in the garden while chasing a mouse.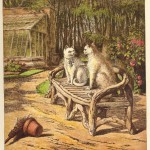 Two white cats sit on a garden bench.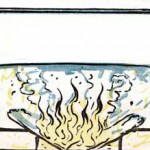 A pair of cats contentedly keep warm near the fireplace.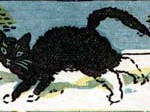 With four white feet and blue eyes, this little black cat is quite the charmer.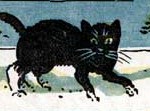 Sassy little black blue-eyed black cat raises its back and tail and stands on tip toes to challenge all comers in this vintage cat drawing by Walter Crane.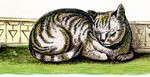 A pretty little, sleeping gray cat lays next to its empty dish and cuddled up against a frame in this vintage, public domain cat illustration.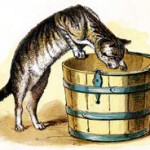 A cat stretches to reach the milk in an unguarded milk bucket or perhaps he is just be a curious cat looking for a place to hide. Public domain cat images.
~~~