French Printer's Letters
A two-volume book about flowers had a wonderful collection of flower illustrations. But, hidden among the larger and more dramatic drawings were some wonderful drop cap, letter images.
Unfortunately, they only used 13 letters of the alphabet. But, what I've shared with you contains many of the most commonly used letters.
Like so many of these types of images, they are likely the work of a print foundry and not the illustrator of the book they were found in; which can make establishing their copyright less clear. However, the books "Les fleurs animées" were published in 1867 which puts these letters easily in the public domain.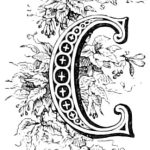 Nice fancy letter image of a letter C with flowers and a bee from an 1867 French book about flowers.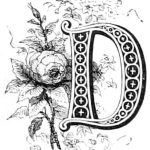 Vintage letter D drop cap image with a lovely cottage rose and leaves.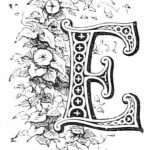 Pretty letter E with morning glories. One of a set of 13 vintage print foundry letters from an 1867 French work.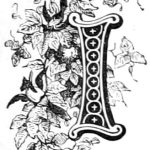 Pretty letter I with leaves and flowers.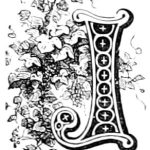 Pretty Letter J engraving from 1867.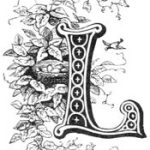 Pretty letter L engraving with a bird and nest.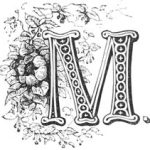 Pretty letter M image with a large flower. The flower looks as if it might be a sunflower. But, no matter what you call the flower, the leaves, berries and vines make this letter image a real prize.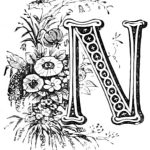 Public domain letter N with flowers. A great letter image from an 1867 French 2-volume set.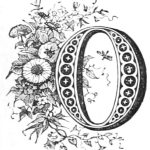 Nice letter O with flowers from and 1867 work. One of 13 stylized letters that are now in the public domain and free to download.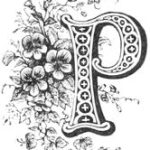 Pretty letter p with flowers. One of 13 decorative letter images from a French work about flowers from 1867.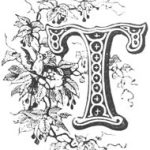 Charming vintage letter T drawing with flowers and a little bird. This letter T with bird drop cap letter is one of 13 used in an 1867 work.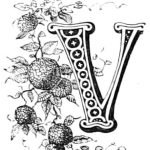 Vintage letter V with puffs image from an 1867 work. The letter is decorated with puffy flowers or seed pods and is one of a half-set of 13.
~~~