Floral Drop Cap Letters Set
We have searched through hundreds of children's books to assemble this collection of drop cap letter images. During the mid-to-late 1800s, T. Nelson and Sons was one of the foremost publishers of children's books. These drop cap letter images come from a number of books written by different authors.
The earliest use of these letters that we found dates back to 1871 which clearly puts them into the public domain. We are missing 4 letters of the alphabet but thought the set was worth adding to the Full Alphabets & Letter Sets on Reusable Art.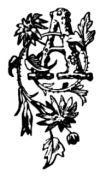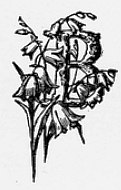 Publisher's drop cap letter B image with flowers.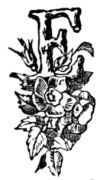 Floral letter E drop cap image found in a number of publications by T. Nelson & Sons during the mid-to-late 1800s.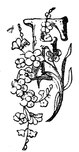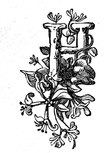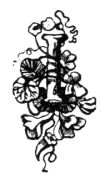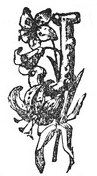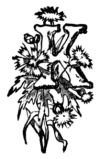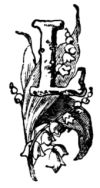 ~~~