Turkey Drawings
Since living in Western North Carolina, one of the creatures we get to share our world with are wild turkeys. They are large birds that have long legs and look far more sleek and athletic than the round, domesticated birds we all associate with Thanksgiving Dinner.
The turkey drawings here on Reusable Art are a mixture of turkey drawings – a bit of everything.
These copyright free bird images are in the public domain and can be added to your creative projects where you need a picture of a turkey.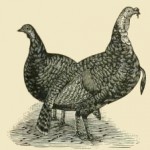 Vintage drawing of a pair of Cambridge turkeys.
November 12, 2012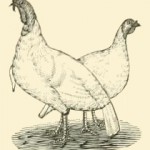 Black and white drawing of White Holland turkeys.
November 12, 2012

Small, vintage drawing of a turkey.
November 11, 2012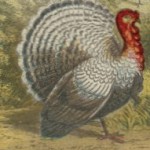 Small, colorful public domain turkey image.
February 16, 2011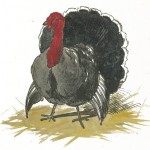 Public domain turkey drawing.
May 23, 2010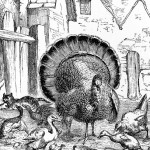 A turkey appears to be in charge of the barnyard in this public domain bird drawing.
January 28, 2010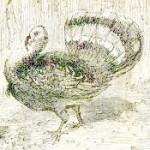 Partially colorized drawing of a proud turkey.
December 31, 2009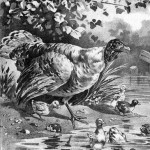 A mother turkey leads her goslings for their first swim.
October 24, 2009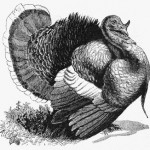 Vintage, black and white drawing of a male turkey.
July 8, 2009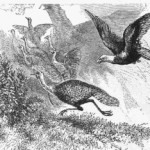 A group of turkeys flee an approaching eagle.
July 8, 2009