Owl Pictures
This is one of several pages of vintage images for the image category Owl Pictures.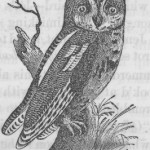 Black and white drawing of an owl on a stump.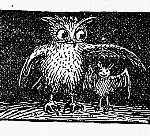 Cute drawing of a pair of owls.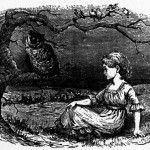 A young girl appears to consult with an owl for advice in this vintage black and white drawing.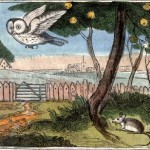 Clip art-like colored drawing of a white owl in flight.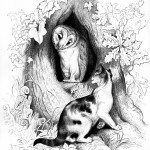 A curious owl inspects a cat who has come to visit his home.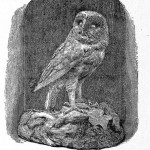 Black and white image of a carved owl.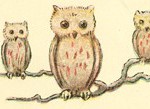 Charming illustration of three owls.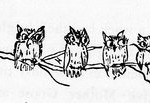 7 Little Owls sitting on a branch.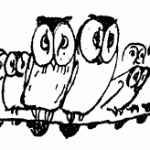 Black and white image of owls.
~~~