Flower Metaphors
Using literal meanings of flower names, this clever illustrator created people, animals, and other characters. This group may require a bit of editing as the original text is part of each copyright free image. I suspect most crafters will have no trouble finding a way to put these metaphors using flowers to use.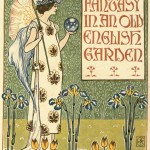 Iris looks into her crystal ball.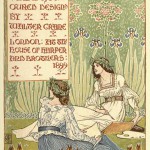 Surrounded by flowers, two young artists search for inspiration.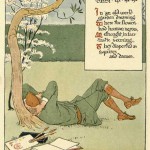 A young artists takes a moment to glean inspiration from an English Garden.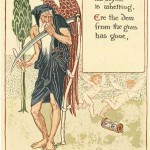 Father Thyme or is it Father Time? Fun vintage drawing from the artist Walter Crane.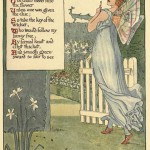 Rosamund in her bower surrounded by Peacock Hedge and Greensward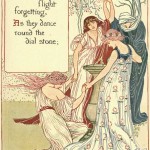 The spirits of the season gather around a sun dial in an English Garden.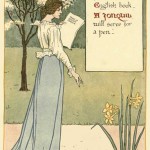 With a leaf from an old English book, A Jonquil will serve for a pen.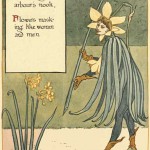 The flowers are masquerading as men and women. Jonquil masquerade, yellow flowers in several forms adorn this flower metaphor drawing by Walter Crane.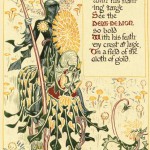 Riding to the rescue is sir dandelion.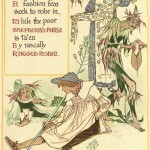 Ragged Robin considers taking the Shepherd's Purse while Honesty looks on.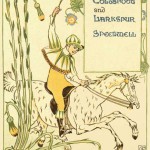 Lark spurs his colt(root) on to speed well.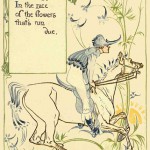 An unnamed blue flower rides his glorious steed through an Old English garden.
~~~