Fish Story
This is a collection of six images that illustrates the humorous tale of the one that got away. These vintage fishing images would make a fun addition to a scrapbook page or even make a great printable story book for children to write a story that matches the pictures.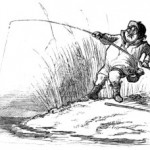 Vintage black and white drawing of a fisherman getting a bite on his line.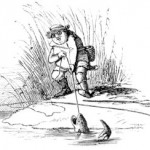 Vintage magazine drawing of a fisherman with a hooked fish.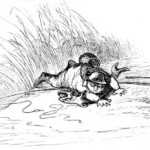 Vintage drawing of catching a fish.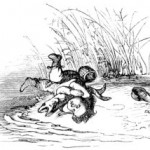 This fisherman appears think he's got his catch in this vintage magazine image.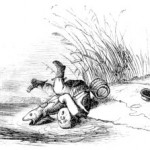 This great vintage image depicts a fisherman wrestling with his catch.
A fish swims by the fisherman he bested.
~~~