Vintage Drawings of Kids
Vintage drawings of kids with multiple children. These public domain images of children are among some of the most charming illustrations appearing on Reusable Art. They include drawings of siblings caring for one another as well as groups of children playing.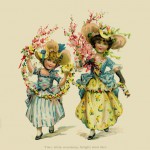 Vintage illustration of a pair of pretty girls with garlands and bouquets of flowers.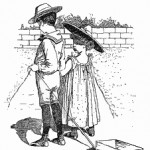 Drawing of a pair of children going for a walk.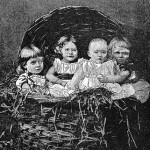 Four young children sit in a basket in this vintage kids drawing.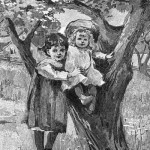 Two Victorian children play in an apple tree.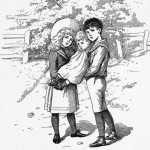 A brother and sister carry their baby sister to Grandma's house.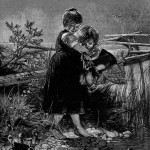 Cute drawing of an elder sister and her little sibling at the water's edge.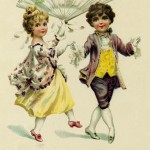 A pair of Victorian children are enjoying a dance.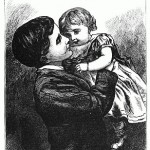 Drawing of a big brother showing how much he loves his little sister.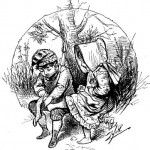 A little boy helps his sister by putting on her stockings.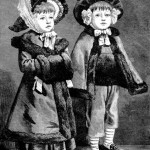 Two small children looked dressed and ready for the world.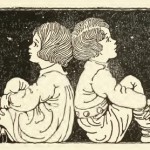 Public domain drawing of two children stargazing.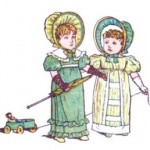 Charming drawing by Kate Greenaway of two little girls taking dolly for a walk.
~~~