Free Halloween Images
Anyone looking for unusual Halloween images may have just happened upon the perfect place. All of the free Halloween images here are from old books and other written materials and are now in the public domain – no royalties, free downloads, and no membership dues.
So far, there's only a few witches, a bat and a little skeleton but there will be more great free Halloween images as we find them. If you would like a more anatomically correct human skeleton, you'll find a few in the vintage human anatomy images section. And, we even have a number of animal skeleton drawings too.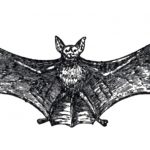 He looks a bit scary. But, this black bat drawing was designed to show off his wing structure.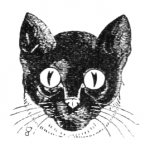 Spooky, yet charming black cat face drawing for Halloween. A great piece to add a little feline charm to your holiday projects.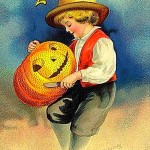 Charming Merry Halloween postcard image from Ellen H. Clapsaddle featuring a young boy carving a jack-o-lantern.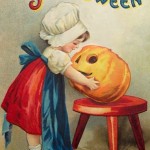 Merry Halloween, a charming Ellen H. Clapsaddle postcard with a cute little girl and a jack-o-lantern.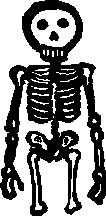 Small, partial skeleton drawing for Halloween.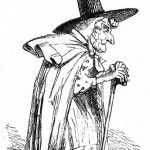 Vintage black and white drawing of a friendly looking witch.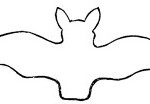 Simple black and white outline of a bat.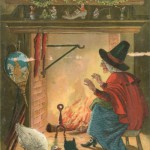 A friendly looking witch warms her hands by the fire as her cat and duck sit nearby.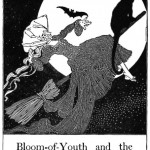 A witch flies on her broom in front of a full moon with her black cat and bat.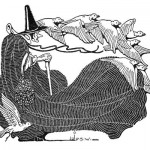 With her witch's black hat, walking stick and purse; this witch is surrounded by a flock of doves.
~~~