Skeleton Drawings
When it comes to science images, I don't think they get any cooler than skeleton drawings. Whether drawings of human skeletons or animals, they are among my favorites. Halloween is the time we most frequently think of skeletons and skeleton drawings but these vintage images can be used year round. They're great for students, designers and everyone who enjoys including some bones in their work.
Have fun. Enjoy. And, don't forget to tell folks that your favorite new skeleton image came from Reusable Art.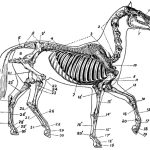 Public domain drawing of a horse skeleton with all of the bones labeled.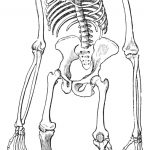 Vintage ape skeleton from Brehm's Life of Animals. 1890 black and white book illustration to show how much the human form matches that of the apes.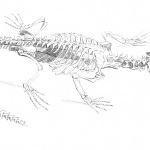 Skeletons for Halloween or science class? We've got them, at least a few anyway. Great public domain images like this black and white caiman skeleton drawing.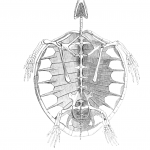 Black and white vintage turtle skeleton drawing from a French natural history encyclopedia. It's the work of Jean-Charles Chenu and was published in 1856.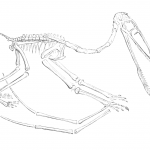 The pterodactyl. The prehistoric flying reptile. Vintage pterodactyl skeleton drawing from a French natural history encyclopedia. Free for downloading and in the public domain.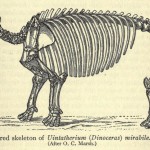 Vintage 1911 amblypoda skeleton drawing. The amblypoda was a mammal that lived during the Eocene Period.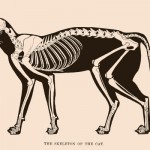 Vintage cat skeleton drawing from 1898. It includes the complete skeleton of the cat along with the outline of their silhouette.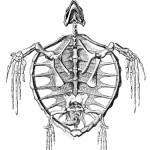 Vintage turtle skeleton drawing that would be great for science projects or anywhere you would like a black and white drawing of a turtle.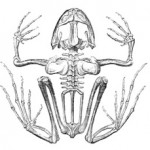 Vintage frog skeleton drawing from 1870. It's from a book about reptiles and birds and is one of many animal skeletons that were included in the text.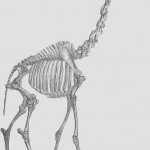 Vintage drawing of a giraffe skeleton.
~~~