Bouquet Drawings
Nothing quite brightens up a room like a fresh floral bouquet. From full-page book plates to simple little drawings, this category offers a bit of everything.
All of the bouquet drawings on Reusable Art are in the public domain. You can use them where ever you need a bit of floral goodness.
Use to mark the arrival of Spring, adorn a scrapbook page remembering a special day or to simply add the beauty of flowers to your next project.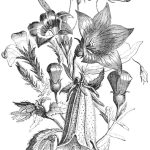 Vintage black and white mixed flowers drawing. Page-sized when printed and ready for coloring.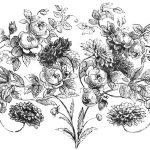 An often over-looked, lovely floral heart bouquet done simply in black and white from an 1867 French satire about flowers.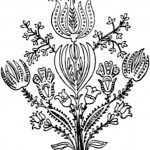 Vintage illustration and bouquet to color. It truly exemplifies the Hungarian folklore that was discussed in the 1907 book where it was showcased.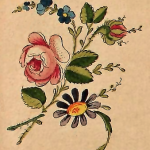 Pretty little drawing of several flowers including a pink rose, purple and yellow daisy, and blue and yellow flowers.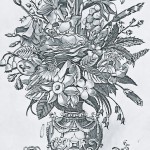 Still life floral bouquet drawing that could be used as a coloring image.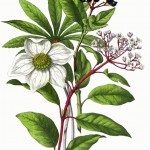 Botanical print of Christmas rose and Lauristinus flowers.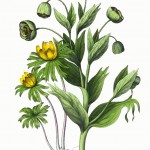 Vintage drawing of hellebore and winter aconite plants.
Vintage drawing of a group of purple flowers – teasel, poppy and chicory.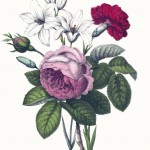 Vintage botanical print of a pink rose, red carnation and white lilies.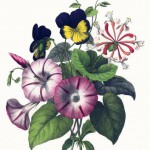 Vivid and bright, vintage botanical print of pink morning glories, purple pansies and honeysuckle.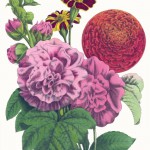 Bouquet drawing and botanical print of several pretty flowers.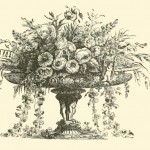 Dramatic drawing of a floral bouquet.
~~~