Mixed Building Images
This section of Reusable Art showcases a wide variety of mixed building images. These vintage drawings are from books and magazines that were published decades ago and are now in the public domain. Old English Inns, a lighthouse and a variety of other structures are included here.
Use them in your own creative projects to celebrate the original artists and authors along with your own creativity.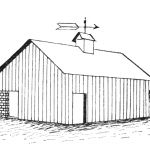 Black and white vintage barn drawing from 1896. Fairly simple image. Barn with cupola and weathervane, farmer's crops in background.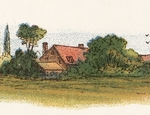 Charming little drawing of a village scene from a children's book from 1892. Lots of green grass and trees under a blue sky.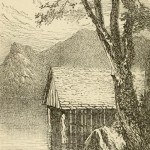 Vintage sepia drawing of a boathouse on a mountain lake.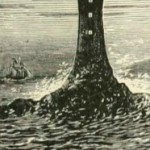 Drawing of a lighthouse and a sailing ship.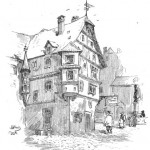 Vintage drawing of a public house on a city street.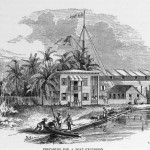 Drawing of an old hotel in Panama.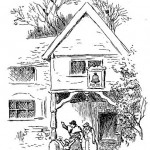 Vintage drawing of a public house.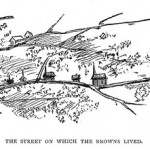 Pencil-like sketch of a small village.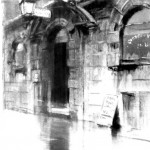 Front door of the George and Vulture Inn, London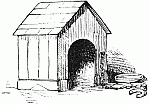 A simple drawing of an empty doghouse with food bowl and chain.
~~~