An Apple Pie Alphabet
This clever alphabet book was created by one of the world's best children's book illustrators – Kate Greenaway. This clever book teaches the alphabet while telling the story of a group of children and an apple pie.
This collection of free downloadable images would be great used individually or as a group.
The original poem used in this collection dates back to 1671. At that time there was no letter I in the alphabet and this collection therefore does not have one either. And the poem also puts U, V, W, X, Y, and Z all into one picture.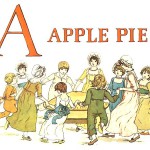 Children celebrate apple pies and the letter A.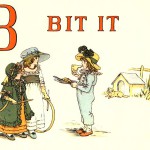 Moving down the alphabet to the letter B.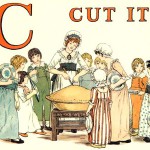 The letter C and the giant apple pie.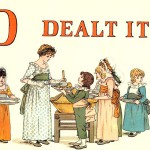 Sharing the pie and the letter D.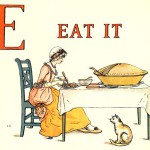 Enjoying a bit of pie and the letter E.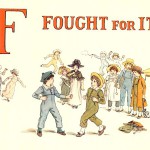 Great pie is worth fighting for and so is the letter F.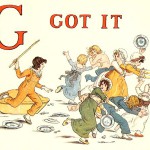 Oh, no, someone's stealing the pie and the letter G.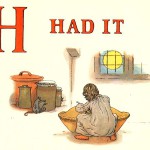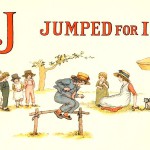 Jumping for apple pie and celebrating the letter J.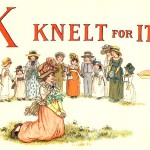 Oh, please can I have some pie and a letter K?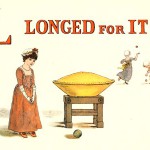 Oh, that pie looks so lovely and so does the letter L.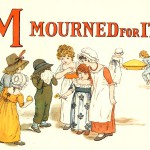 Mourning for the departure of the pie and thankfully not the letter M.
~~~