Bird Borders
Use this collection of public domain bird borders and vignettes for your next crafting project. All of them feature birds prominently and with careful editing you might be able to use the birds alone.
All of the vintage images here on Reusable Art are in the public domain and can be safely used in your own projects.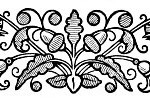 Vintage page spacer and kiwi birds border. It is a black and white drawing from 1890.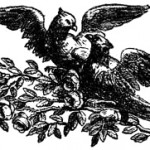 Vintage bird pair picture that was used to decorate an 1881 French book. War of the roses, birdie style. So many ideas, so little time.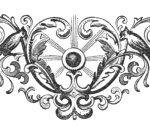 Free vintage parrot page spacer with a pair of birds, leaves and some flourishes to add to your creative and mixed media art projects.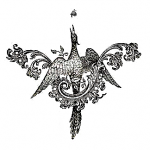 Nice-sized pheasant vignette dating back to 1840. In the public domain, the bird, flourish and bug will be charming and dramatic in your projects.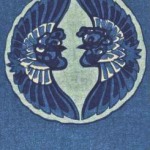 Vintage Japanese bird design from 1860. It is in shades of blue and features a pair of cranes in a circular frame with stripes along the bottom of the image.

Charming little border of a series of black birds.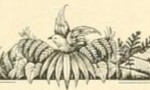 Vintage border image featuring a bird, snail and book among ferns.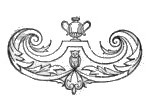 A little owl sits in the middle of this vignette.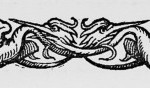 Free bird border featuring a pair of griffins.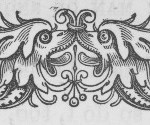 Vintage bird page spacer and border.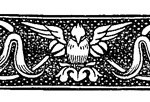 A small, but fierce looking, bird is the focus of this vintage page spacer image.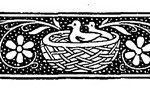 White on black version of birds in a nest border with flowers.
~~~