Louis Agassiz Fuertes
This is one of several pages of vintage images for the special image category Louis Agassiz Fuertes where you can find a number of images by this illustrator or related to this theme.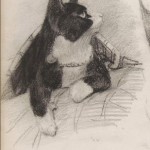 Charming pet portrait of a black and white cat.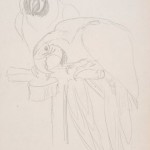 While unlike his more colorful and stunning botanical prints, this parrot sketch by Fuertes has every bit as much charm and personality.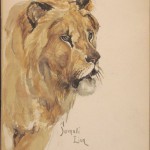 Watercolor study of a Somali Lion.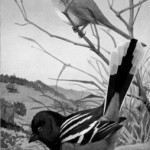 Two different species of towhees share the same perch in this vintage illustration of birds.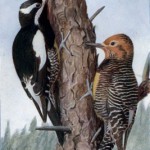 Beautiful illustration of a pair of Williamson's Sapsuckers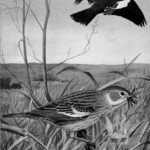 Beautiful lark bunting image by the well known ornithological artist Louis Agassiz Fuertes.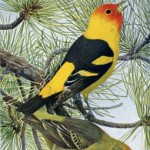 A colorful drawing of a pair of Louisiana Tanagers.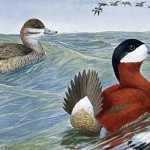 Colorful drawing of a pair of Ruddy Ducks.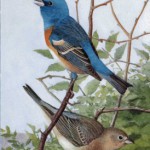 Beautiful blue bird and mate.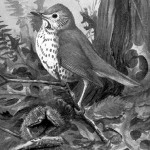 Beautiful black and white version of a wood thrush painting.
Beautiful painting of a goldfinch.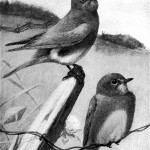 A pair of bluebirds sit on a barbed wire fence.
~~~