Music Images
This is one of several pages of vintage images for the image category Music Images.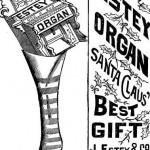 Christmas advertising image for Estey Organs.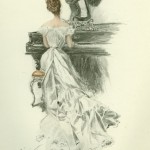 Drawing of a gentleman conducting a piano player.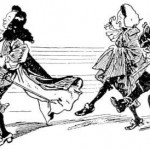 Drawing of a group of high-stepping people.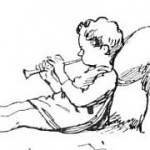 A small horn player reclines against a mushroom.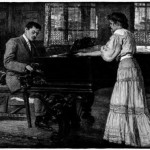 A gentleman plays the piano for a lady.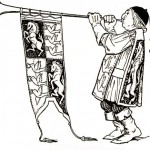 Announce something important with this vintage herald image.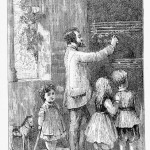 Three small children learn scales from their music teacher.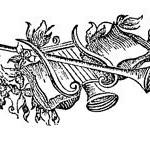 Great music image with a lyre, horn and book.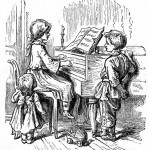 A young girl plays the harpsichord for her siblings.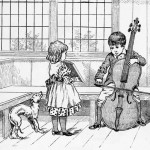 Drawing of a little boy practicing his cello playing.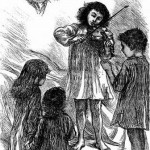 Vintage black and white drawing of a child playing the violin for her friends.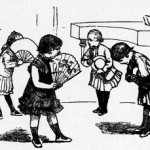 Drawing of four young Victorian children practicing their dancing.
~~~