Images of Churches
From the famous cathedrals to a mythical country church, all of the vintage images of churches found here are in the public domain. These church drawings may be added to your next arts and crafts project or other creative works without paying a royalty.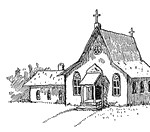 Small black and white drawing of a country church.
August 9, 2012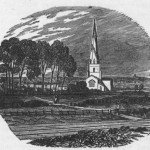 Black and white landscape drawing with a white church.
March 5, 2012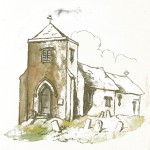 Vintage drawing of a mission-style church and graveyard.
May 23, 2010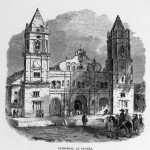 Vintage drawing of the Cathedral of Panama
December 25, 2009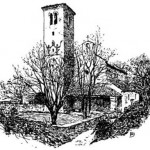 Drawing of a country church in Italy.
December 18, 2009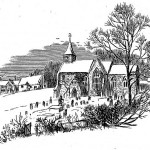 Black and white winter scene of a church.
August 28, 2009