The Letter M
Maybe it's just me but when I look through all of these wonderful fancy letter M drawings I feel a bit nostalgic and marvel at how they are over 100 years old. The artist who drew them is long gone but their work has been preserved for numerous generations to enjoy. They are all now in the public domain which means you can use these letter M images freely in your own projects without worries about copyrights.
They're perfect to create drop cap effects on webpages, scrapbook pages, notecards, and whatever else creative minds might be looking for a fancy M for.

Vintage letter image from 1878. M with ivy vines is a smaller image only about an inch square.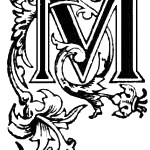 How could I not love this letter M design or any drop cap M for that matter? I am Michele and you will find many vintage letters on my site ReusableArt.com.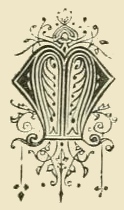 A pretty and elaborate M drawing that dates back to at least 1870 when it was included in a book on decorative design.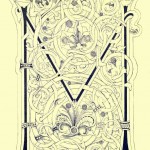 Massive fancy letter M from a book about illumination.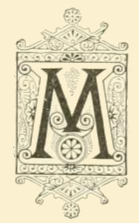 Classic illuminated letter M from a vintage book.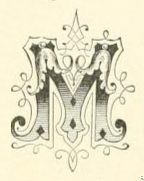 Decorated letter M drop cap image from an old children's book.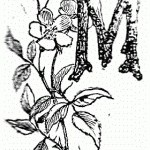 Dogwood flowers adorn this drop cap letter M drawing.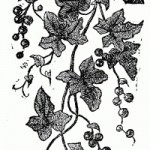 Fancy letter M drawing with ivy and berries.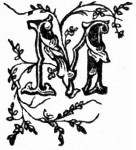 Lovely fancy letter M, drop cap letter image.

Drop cap M with flourishes.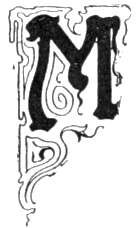 Fancy letter M surrounded by scrollwork.

Copyright free drawing of the letter M.
~~~