Bridge Images
A growing collection of vintage bridge images. From well-known landmarks like the Brooklyn Bridge to simple stone bridges on a country lane, these bridge images are copyright free and available for downloading.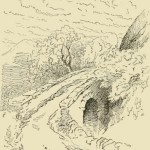 Sketch of a country lane and bridge.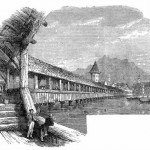 Historical drawing of the Old Bridge in Lucerne, Italy.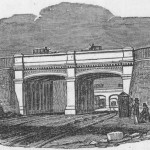 Vintage drawing of a trestle bridge with two carriages.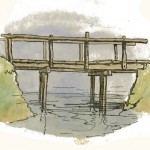 Public domain drawing of a wooden foot bridge.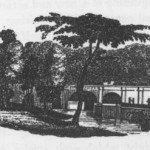 Lovely landscape drawing featuring a bridge.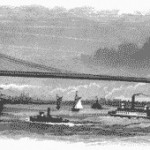 Vintage black and white drawing of the Brooklyn Bridge.
~~~