Mothers & Their Children
Vintage images of mothers and their children are the focus of this group of people drawings. Nothing says family like a beautiful portrait of a mother and her children.
The drawings in this group vary from mothers and babies to angry mothers scolding naughty children. They vary in style from formal portraits to charming sketches of daily life.
This group of vintage illustrations includes many great pieces that would work great for scrapbookers.
Drawing of a young mother giving her baby medicine.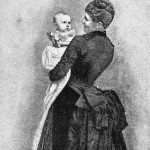 Vintage drawing of a mother holding her baby.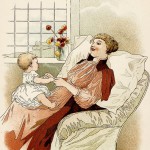 Lovely colored drawing of a private moment between a mother and her baby.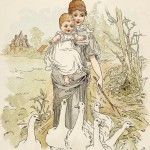 Drawing of a mother introducing her baby to a gaggle of geese.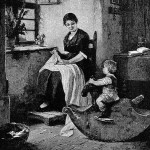 Charming drawing of a mother doing her mending as she watches over her young child.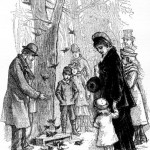 A day in the park with mother and her two children.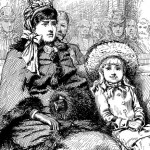 A mother and daughter sit in a pew at church together.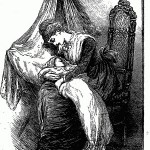 Vintage drawing showing the love between a mother and her child.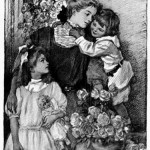 Lovely portrait-life drawing of a mother with her son and daughter.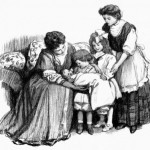 Two young children meet the new baby.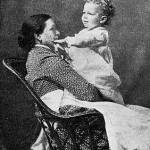 A young boy stands in his mother's lap.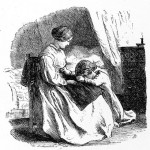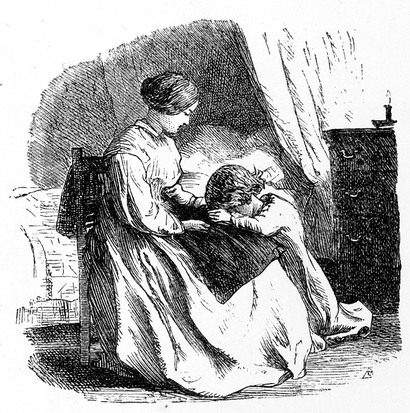 A young child bows at their mother's knee to say their evening prayers.
~~~