Thanksgiving Images
This is one of several pages of vintage images for the image category Thanksgiving Images.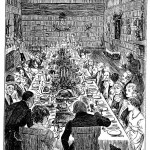 A huge family gathers for Thanksgiving Dinner in this vintage drawing.
A family stands around the table giving thanks for their Thanksgiving Dinner.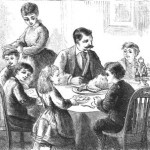 A big family enjoys their Thanksgiving dinner in this public domain image.
~~~