Civil War Fashion
Vintage fashion images from the Civil War era. This collection of Civil War clothing images was primarily found in magazines published in the 1860s.
Reminiscent of Scarlett O'Hara, these Civil War fashion images depict garments that were at the height of fashion at the time. All of these vintage clothing images are copyright free and in the public domain.
Civil War re-enactors might find these fashion images useful in researching their own costumes and garment construction from that period.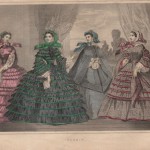 Four ladies show off their fashionable attire.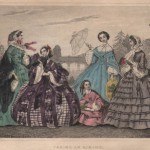 A group of fashionable ladies out for a stroll.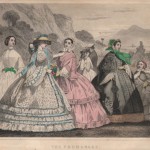 Fashionable ladies of the Civil War on parade.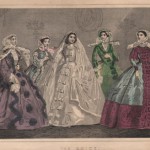 Vintage fashion magazine plate of a bride and her attendants.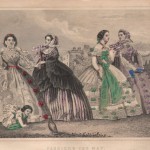 Four lovely ladies and a small child show off their Civil War era fashions.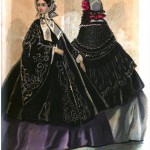 Magazine fashion plate image from 1860.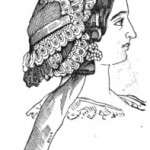 High fashion in hats for ladies from 1860 is depicted in this vintage magazine image.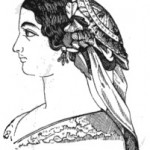 Magazine image of fashionable hat from 1860.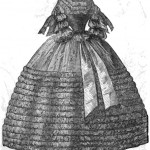 Magazine fashion image of an evening dress from the Civil War era.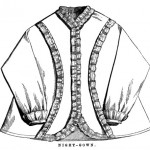 Drawing of a Civil War era night gown.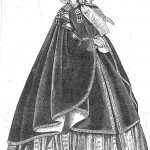 Magazine advertisement for a winter cloak from the 1860s.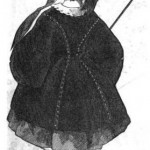 Vintage magazine fashion plate for a boy's dress.
~~~