Free Monkey Images
Monkeys of all shapes and sizes are included in this group of vintage monkey drawings. All in the public domain, the monkey images here are among the finest we've found in the thousands of vintage books we've gone through.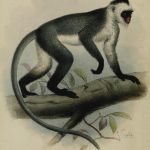 Full color book plate of a Borneo monkey drawing. It's from a zoological society's annual report from 1889.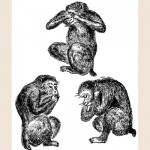 Wonderful metaphor illustration with this see no evil, speak no evil, hear no evil monkey drawing. Black and white drawing with 3 monkeys.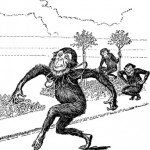 Drawing of a strutting monkey going to a party.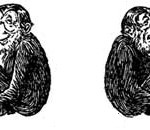 Cute drawing of two monkeys. Will she say yes?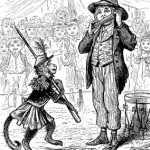 Drawing of a performing monkey at the circus.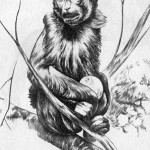 A small monkey sits on a tree branch with a piece of fruit.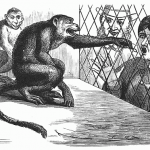 A monkey steals a pair of spectacles in this humorous vintage drawing.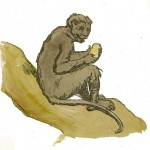 A monkey sits in a tree branch eating a piece of bread.
~~~