Lizard Drawings
If you've ever lived in a warmer, southern location, you have probably encountered lizards. These reptiles like it warm and often wet. They can range from a few inches long to longer than a man is tall, like the Komodo Dragon.
This section of Reusable Art was launched with a group of lizard drawings of the sweet little green anoles often found in many gardens in the southern United States. More recently, we've added a caiman drawing. He's far more intimidating than the anoles but the artist gave him a certain charm – his eye sparkles with mischief.
I know, not a huge selection, yet. But, hopefully, it won't remain that way for long.
Like all of the vintage drawings on Reusable Art, these lizard images are in the public domain, downloadable and ready for use in your own art and creative projects.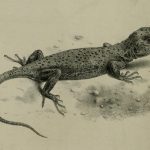 Such a charming South American gecko drawing. It dates back to 1889 and is in the public domain.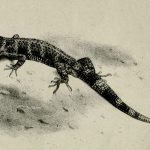 Cute drawing of a South American Marked Gecko. A public domain lizard drawing from 1889.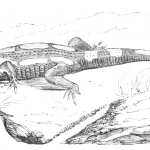 Vintage fire salamander drawing from 1856. He's only black and white but you could easily add his bright yellow spots and a bit of green to the grass.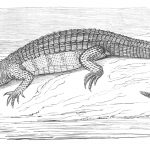 There's just something about animal images from those old natural histories. This black and white vintage caiman illustration makes the huge lizard look almost sweet.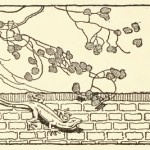 Vintage drawing of a lizard climbing on a brick wall.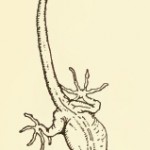 Drawing of a lizard with an extended dewlap.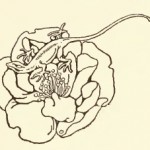 Drawing of a small lizard on a rose blossom.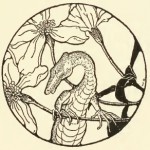 A fierce looking lizard climbs among some flowers.
~~~