Mixed Landscape Images
This is one of several pages of vintage images for the image category Mixed Landscape Images.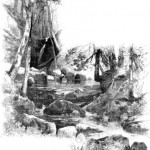 Black and white drawing of a babbling brook.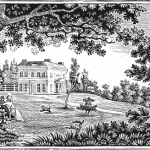 Copyright free black and white country house and lawn drawing.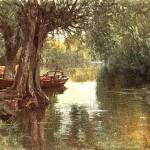 Serene watercolor painting of a pleasure boat resting under the willows along the banks of the Thames.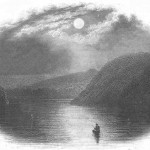 Quiet and serene picture of someone sailing into the sunset.
~~~