Vintage Easter Images
There's not a lot of vintage Easter images here on Reusable Art…yet…but, hopefully one of them will be something you can use. While not designed specifically for Easter, we do have quite a few pictures of pictures of bunnies and chickens.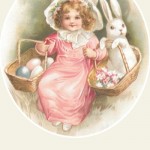 Wish friends and loved ones blessed Easter Greetings with this rescued illustration from an early 1900s Ellen Clapsaddle post card.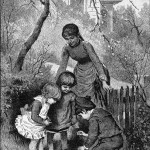 Vintage drawing of an Easter egg hunt.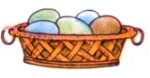 Drawing of a basket of Easter eggs.
~~~