Pictures of Roses
This is one of several pages of vintage images for the image category Pictures of Roses.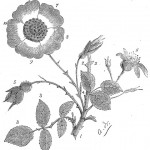 Vintage black and white illustration of a dog rose flower.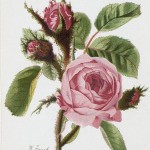 Lovely pink moss rose image.

A single flower on a stem is the focus of this red rose clip art. It is tiny but is sure is sweet and charming and in the public domain.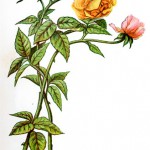 Entwining stems of orange and pink roses in a vintage drawing by Ida Waugh. It's a fairly large rose drawing that would work great in a number of projects.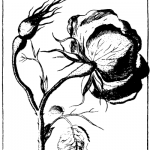 Free downloadable and copyright free rose picture.
~~~