Romantic Graphics
This is one of several pages of vintage images for the image category Romantic Graphics.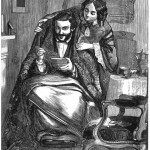 Loving care is the focus of this vintage romantic image.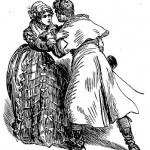 A young couple embraces as if having a reunion in this vintage drawing.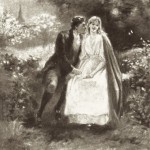 A young man appears to be attempting to steal a kiss from a pretty young girl.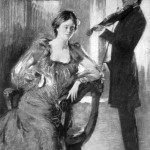 A dapper young man serenades his lady love.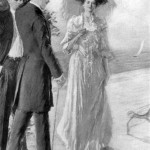 A gentleman tips his hat for a pretty lady.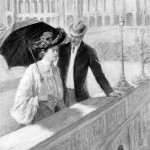 A gentleman prepares to make his move.
~~~