Drawings of Perseus
Vintage and copyright free drawings of the mythic hero of Greek Mythology Perseus. Perseus was the son of Zeus and Danae and is perhaps most well known for riding Pegasus and killing the Gorgon Medusa.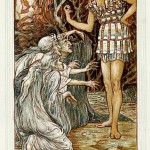 Full color image depicting Perseus questioning the Graeae Sisters.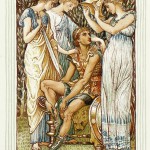 With the help of a trio of goddesses, Perseus readies for his quest of the Gorgon Medusa.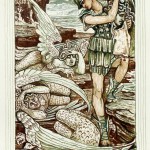 Dramatic Walter Crane illustration of Perseus slaying the Gorgon Medusa.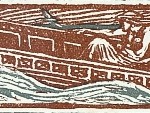 Acrisius, King of Argos, set his daughter Danae and her son Perseus adrift at sea.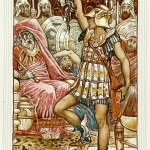 Perseus returns home to deliver the Gorgon Medusa's head to Polydectes in this vintage Walter Crane illustration.
~~~