Fairy Images
I adore fairies. There's just something so special and magical about them. Perhaps it's visions of Tinker Bell and Cinderella that provide a mythology surrounding fairies of special ladies who help and comfort people through a special kind a magic.
The free fairy images that I've included on Reusable Art come from a number of old children's books and other print materials. To me, the fact that so many of these images are over 100 years old makes them even a bit more magical.
So, if you are looking for drawings of fairies, you've hopefully found the source for what you seek.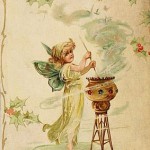 A pretty young fairy conjures up some Christmas magic.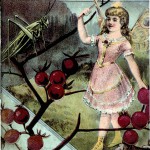 Cover art with a fairy wearing pink.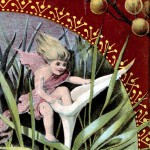 A pink fairy climbs into a white lily looking perhaps for a place to hide.
~~~