Bird Houses
Our feathered backyard friends deserve only the finest accommodations. These copyright free images of birdhouses would be great for your next creative project.
If you are looking for more natural birdhouses, as in those created by the birds themselves, then check out our collection of bird nest drawings.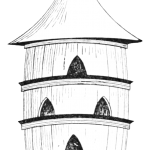 An interesting example of a purple martin house. Vintage barrel birdhouse drawing from 1907.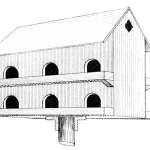 Vintage barn birdhouse drawing from a book published by the USDA. Two-story barn with porches; a home for 12 martin pairs. Black and white line drawing.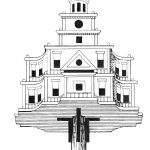 A fancy martin house. One of several that were included in a book about The Relation of Birds to the Cotton Boll Weavil. It USDA published it in 1907. The work advises that purple martins are good at keeping boll weavil populations in check. Building multi-room, fancy martin house like this one would encourage pairs of martins […]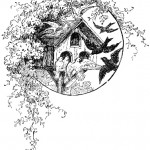 Vintage black and white bird house. There's a metaphor in the illustration but it's also a charming piece with a number of birds looking for a new home.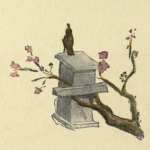 Bird on house. Simple concept becomes quite charming with a house built for birds, hung in a tree that's full of pink flowers. Vintage birdhouse drawing.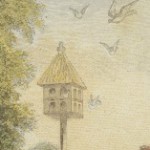 Public domain bird house drawing.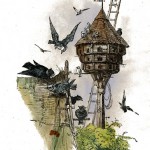 Wonderfully vintage, pigeon bird house drawing.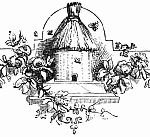 A charming image of a birdhouse surrounded by flowers.
~~~